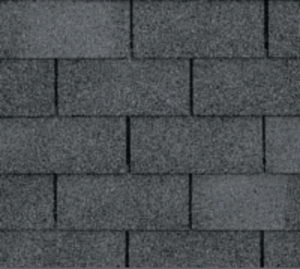 Bitumen shingles Price 8.50 GBP per 1 m2 excl.  VAT
(one pack contains 3 m2 / GBP 25.50 ).
Natural color of shingles may slightly varry.

• Bitumen shingles are waterproof by nature.
BOURNE shingles are reliable classic solution for your roof. This shape easily interflows into a whole picture and is in harmony with a house facade. BOURNE is a high quality shingle made from the finest raw materials, the most rigid quality control standards and the most modern manufacturing techniques available.This rectangular Bourne shingle carries a fiberglass mat and is produced at a cost effective price.
1 Base – glass-fiber felt
2 Improved bitumen modified with SBS polymers
3 Basalt sprinkle
4 Adhesive, frost-resistantpolymeric bitumen bulk
5 Easy removable siliconised film