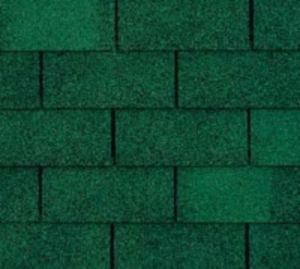 Bitumen shingles Price 8.50 GBP per 1 m2 excl.
(one pack contains 3 m2 / GBP 25.50).
Natural color of shingles may slightly varry.

• Bitumen shingles are waterproof by nature.
• BOURNE shingles are reliable classic solution for your roof. This shape easily interflows into a whole picture and is in harmony with a house facade. BOURNE is a high quality shingle made from the finest raw materials, the most rigid quality control standards and the most modern manufacturing techniques available.This rectangular Bourne shingle carries a fiberglass mat and is produced at a cost effective price.
Delivery of tiles is extra. Price depends on your postcode.
Natural color of shingles may slightly varry.
HEXHAM shingles are created for those, who values stability and aestetics. The exact geometrical shape amplifies the advantages of your roof. The technologically advanced self-adhesive shingle. This roofshingle with its fashionable texture exposures a distinct look that features the unique "honeycomb" design. The broad shadow bands bring a gracious look to any home. The longlasting protection is secured by the utilyzing of a heavyweight fiberglass mat coated with a special bitumen compound. Hexham is specially designed for high wind locations and even enables "vertical" application up to 90°.
• Shingles are available in a wide variety of colours and shapes, which match the style of every building and which blend in with their surroundings.
1 Base – glass-fiber felt
2 Improved bitumen modified with SBS polymers
3 Basalt sprinkle
4 Adhesive, frost-resistantpolymeric bitumen bulk
5 Easy removable siliconised film